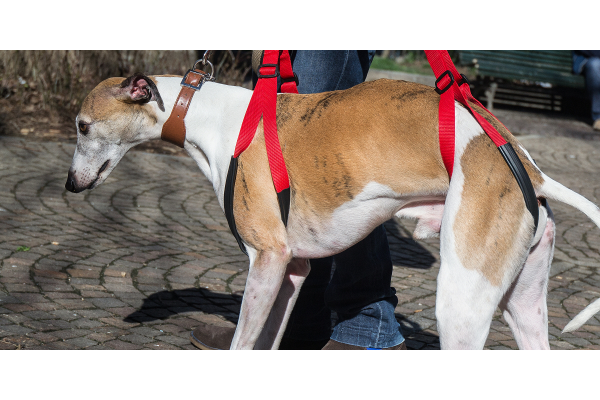 Dog Help is a ONE SIZE FRONT AND REAR SUPPORT for large animals or animals with specific needs. It has a padded and adjustable handle for a comfortable grip, a buckle to adapt the harness to the animal's limbs and comfortable padding so as not to irritate the skin. The product can be used to help your pet get in and out of the car, to support him in his "private moments" and to ensure that he can get up and down the stairs without any problems.
TO WHOM IT IS INDISPENSABLE
Comfortable, economical and practical, Dog Help is useful for elderly dogs and cats and for orthopaedic or neurological patients. It is recommended to always use the leash in association with Dog Help, as the latter only performs a supporting function. For a large animal it will be necessary to eliminate adjustments in order to maximise the sling's diameter.