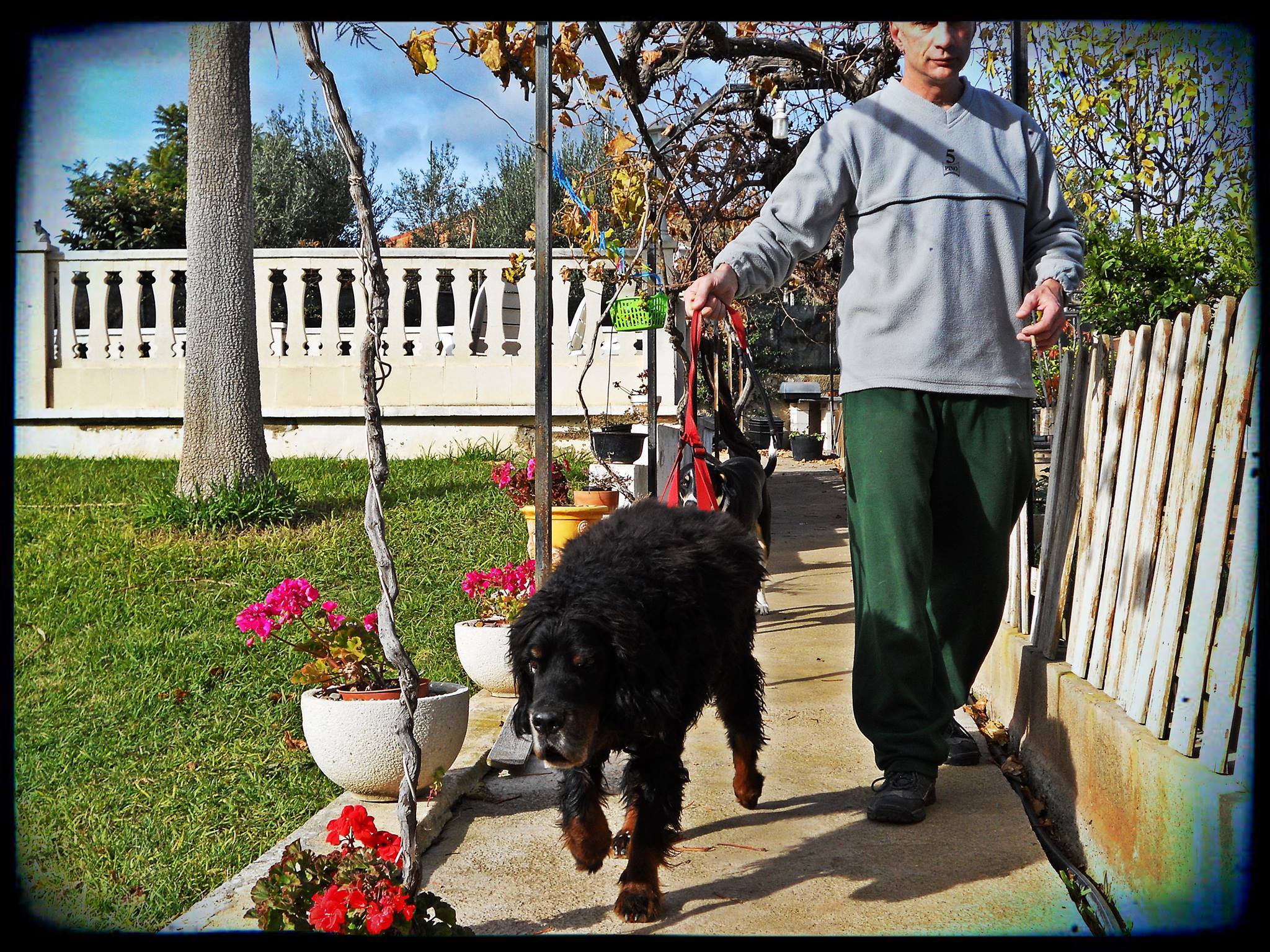 WHY FOR YOUR BACK?

Dog Help support is a great relief for your dog as it helps him walk with less effort or not at all but your back will also benefit greatly.

DOG HELP HELPS YOU TOO.

You don't have to bend over to help your dog walk and it will also make walking up and down the stairs much easier.

HOW IT WORKS.

The Dog Help handle is adjustable according to your dog's height and your height.